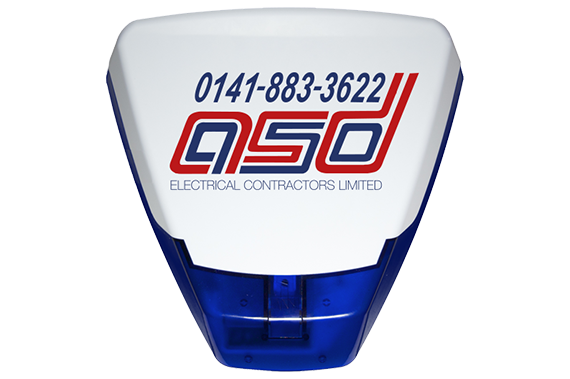 Intruder Alarm Installation & Maintenance
In order to ensure your property remains safe from intruders we can install a whole range of intruder alarm systems within domestic, commercial and industrial applications.
Our fully trained engineers can install wired, wireless or a combination of both systems within required premises.
Depending on your requirements we can design and install a system which suits you and your premises the best. This includes the installation of pet detectors where required and wireless access/egress fobs etc.
A feature with some of the systems we install is the facility to download an application to your phone so you can view the status of your intruder alarm from anywhere in the world with internet access. This can give you great peace of mind when you may be on holiday or away from your premises for a sustained period of time.
Any intruder alarms installed can also be monitored, for example, with the installation of Redcare or a GSM kit.
In addition to the above, we also undertake planned maintenance visits to existing intruder alarms systems to ensure that the system is working correctly as required.
It should be noted that if your intruder alarm system is a requirement of your designated insurance company, they will require that your system MUST receive a service/maintenance visit every 6 months by an engineer.
Some of the planned maintenance checks include;
Checking the satisfactory operation of all detection devices (i.e. (PIR sensors, door contacts, shock sensors etc.)
Cleaning of all sensors
Ensure mains and also back up battery supplies are adequate
Satisfactory operation of all audible warning devices
All cables and correctly supported throughout their run and are free of damage
Satisfactory operation of signalling equipment (where applicable)
Updating and checking of onsite logbook